BECOME A RETAILER OF BANDITS DISTILLERY PRODUCTS
Sown, Grown & Bottled in Saskatchewan
The Different Types of Cocktail Glasses
There is more than just the "Red Solo Cup"
Using different types of drinking glasses has a big impact.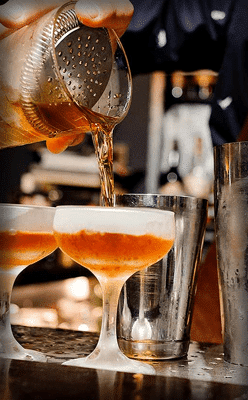 The shape of the glass can affect the taste, smell, and temperature of a beverage.
Drinks that need a lot of ice come served in tall tumblers. While beverages served without ice cubes are usually put in glasses with a stem. This is on purpose. It is to keep warm hands away from the liquid.
The shape and style of glassware have continued to evolve. Designed to make each beverage taste better and look even look more pleasing.
Whether entertaining guests at your home or if you just want to take the time to properly taste the hard work that goes into a finely crafted spirit. Glassware, along with proper mixing techniques will bring the most out of a cocktail.
Of course, there are times when a simple solo cup will suffice. Just enjoy responsibly and don't drink and drive.
Below is just a small sample of the types of cocktail glasses to be used with our
Saskatchewan Made Distilled Products.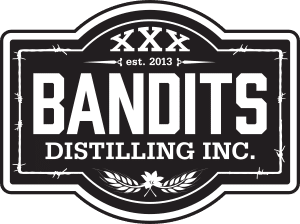 RED COAT GIN
NORTHERN LIGHTS VODKA
TRADITIONAL MOONSHINE
FLAVOURED MOONSHINE
The shot glass is essential to any home bar.
The typical shot glass is a 1 oz., but they do come in other sizes. The shot glass is typically used to measure the amount of alcohol poured into a cocktail.
However, they have been known to be used as a drinking glass themselves.
Lowball Glass
Also known as a "rocks" or old-fashioned glass. It is one of the most common cocktail glass. The term "rocks" comes from most of the drinks served in this glass is 'served on the rocks (ice)'.  Whether it is a cocktail or a straight spirit like whiskey.
It has nothing to do with how "low" you might feel the next day.
Method to the madness.
A highball glass is designed to hold more ice, alcohol, and mix. If the cocktail you order is served in one, chances are there are at least 1.5 ounces of alcohol in it. Thus the need to add more ice and mix to not make the cocktail so strong.
It's been known that this style of glass also works for water and iced tea.
From Champagne to Shaken Drinks
Originally designed for serving champagne. Nowadays, coupe glasses are now used for other drinks. Shaken or stirred drinks served without ice.
 The coupe glass has become a favorite among bartenders and avid cocktail drinkers.
If you time it right, you can celebrate new years with other drinks and be empty at midnight for champagne!
The Red Coat Gin Martini Glass
Over the years, the martini has become one of the best-known mixed alcoholic beverages. There are many shapes and sizes of martini glasses The cocktail glass was originally developed not because of aesthetics but because of practicality. Likely dating to the late 19th century, the vessel suits cocktails that are "served up". The lengthy stem and separated bowl mean that the cocktail isn't warmed up too much by the drinker's hands, as there's no added ice to ensure it stays chilled.
Depending on how fast you drink them, they may not become that warm anyway.
A sippin' style glass.
A whiskey glass brings out the full value of fine spirits. It helps concentrate the aroma of single malts and blends. To reveal the depth and nuance of the distiller's art. Whiskeys from this style glass are best enjoyed neat or with a little water. Consider whether the flavours linger, slowly change or disappear quite quickly.
If you like your whiskey with cola and ice … this is probably not the glass for you.
A stainless steel Moscow Mule mug.
Perfect for serving the 1950s classic cocktail. The Moscow Mule consists of lime juice, vodka, ginger beer and plenty of ice. The mug has an oversized curved handle for a firm grip.
Not to worry, you don't have to go to Moscow, we sell them.
Don't let the shape fool you.
The large and wide bowl of a Gin glass is shaped to enhance the botanical aromas in gin. The style of glass improves the drinking experience and helps you to truly enjoy the perfect gin and tonic.
Gin connoisseurs all over the world are now trading their traditional highball glasses for the Gin Glass.
HOW DO YOU MIX YOUR BANDITS?
Share your drink recipe with us to share with our fans.
Sown, Grown, and Bottled in Saskatchewan.
A distillery built on a foundation rooted in over 100 years of farming life in Saskatchewan. Our research into the world of moonshine, vodka, gin and whiskey products spans from the Deep South to Russia, with a quest to find top-methods of distilling from the legends. We are home and sharing our unique spirits with unforgettable flavours that are comparable to the best in the world.
Our distillery is infused with country values and a strong work ethic to make a living. Bandits Distilling uses it's very own highest quality homegrown grains along with those of local suppliers.
Bandits Distilling … Sown, Grown, and Bottled in Saskatchewan.
Contact Information
306 559 4753
Mailing Address
Bandits Distilling Inc.
#3 22nd Avenue SE
Box 1348
Weyburn SK
S4H 3J9